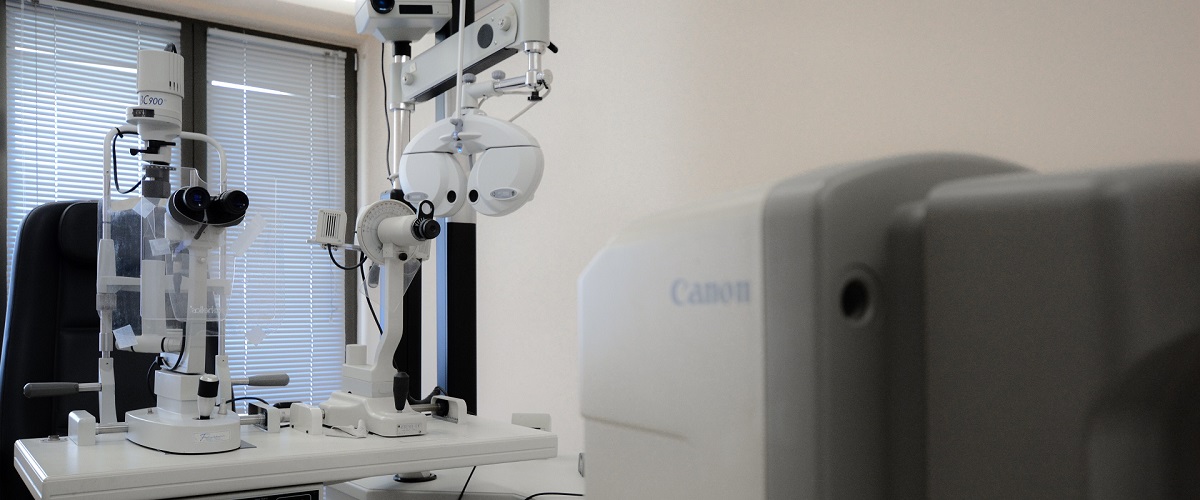 About
Surgeon ophthalmologist George Papamastorakis graduated from the University of Crete and completed his specialization in Ophthalmology at "G. Papanikolaou Hospital" in Thessaloniki, Greece.
Upon completion of his specialty, he worked for the Department of Child Ophthalmology – Strabismus of Athens, Greece (Opthalmiatrion of Athens) for a period of time. He did post-graduate training in England in Cosmetic Ophthalmology and the use of injection implants and Botox at Paddocks Clinic in Buckinghamshire.
His specialized knowledge in Laser Surgery was initially acquired by his participation in International Training Seminars (Fellowships) of VEMMO Institute of the University of Crete under Professor Ioannis Pallikaris and was further pursued abroad (Germany) by attending seminars organized by worldwide pioneering companies of laser eye equipment.
Dr Papamastorakis is currently president of the Ophthalmology Association of Crete, is a member of several societies and has an active presence in ophthalmology conferences both in Greece and abroad.
He is also a Doctor (PhD) of the Medical School, University of Crete.
About Laser Eye Clinic
Dr. Papamastorakis Georgios operates as a surgeon ophthalmologist in Heraklion Crete since the year2000. His practice, in the center of Heraklion, is equipped with the most modern diagnostic and treatment systems against almost all ophthalmological disorders. He provides a complete ophthalmological examination of adults' eyes, but also specialized pediatric ophthalmic examination with special ophthalmological equipment for children, making the procedure as enjoyable, fast and simple as possible.
There is the ability of analytical glaucoma control by performing visual field test, as well as the study of fundus diseases of the eye and their treatment with laser. The specialization in the correction of refractive errors (myopia, hyperopia, astigmatism, presbyopia) using the most advanced Laser M7 by Excelsius provides the ability to treat any case, after a series of special examinations. The keratoconus after being detected and studied with special ophthalmological equipment is treated either conservatively or by special surgical techniques. The treatment of cataract is achieved by the use of ultrasound systems and the most modern and high technology intraocular lenses.
Finally, there is the surgical ability to correct eyelid and conjunctival diseases, as well as aesthetic – cosmetic ophthalmology section by the use of conservative or surgical techniques.